Routine Vehicle Maintenance Services
Routine vehicle maintenance at Rudy Schmid in Syracuse, NY ensures that small vehicle repairs don't unnecessarily become large (and more expensive) ones. If one part fails, and its repair is ignored, it can damage other parts – and the extra cost could have been prevented.
Our certified technicians will give your vehicle a thorough "check up" and make the necessary repairs. Rudy Schmid's technicians ensure that your vehicle starts, stops, and runs as intended by providing oil changes, fluid changes, or the replacement of filters, belts, hoses, and wipers.
The Importance of Factory Scheduled Maintenance
All vehicle manufacturers recommend regular factory scheduled maintenance, and each schedule is specific to each make, model and mileage. Items examined during factory scheduled maintenance include battery, brakes, electric system, lights, radiator, steering, suspension, and tires.
Our local vehicle maintenance services include: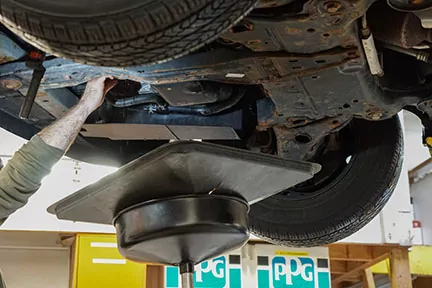 At Rudy Schmid, our trained professionals can provide you with the quality service that you need and deserve. We take pride in having our personnel ASE certified. When working on your vehicle, we are confident that our staff will get the job done right the first time. Help preserve your car or truck's value and safety by scheduling your vehicle maintenance today with Rudy Schmid, the premier Syracuse automotive repair and service center.
For Local Vehicle Maintenance Service, call: 315-422-4333
Contact Us – We're Here to Help!