Attention Rust Check Customers
Due to ever-changing economic pressure, as of January 1, 2024, the price for a Rust Check application will be $10.00 more than the previous year's pricing. This will be the first increase in seven years.
Thank you for understanding.
Protect your vehicle with Rust Check rust proofing and undercoating! We rust-proof everything from passenger vehicles to large trucks, buses, and motor homes.
Today research indicates that nearly half of Americans keep their cars 100,000 miles or 10 years – keep your investment secure with regular check-ups and with Rust Check! 
We know that Central New York weather can be harsh. Between humidity in the summer and salty winter roads, your vehicle's body panels will corrode much more quickly in Syracuse than in other parts of the country. Although there are many options out there, based on our experience and expertise, we highly recommend Rust Check rust-proofing. 
Here is an example of a hard, black coating that our team had pulled off a vehicle that had a tar-based product applied. You do not want this! Call with questions.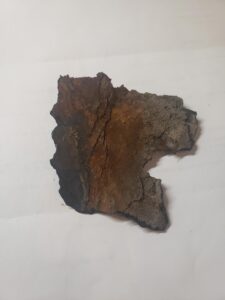 Protect your car or truck with Rust Check undercoating corrosion protection from Rudy Schmid. We're your exclusive Rust Check dealer in the Greater Syracuse area. The undercoating treatment is environmentally safe and boasts a 30-year history with more than one million satisfied customers in North America. Ask us about Rust Check rust-proofing for your new or used car today. We'll keep your car looking and running great.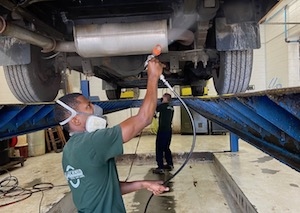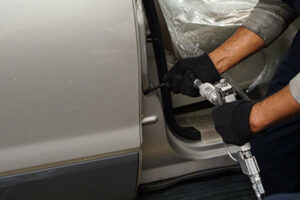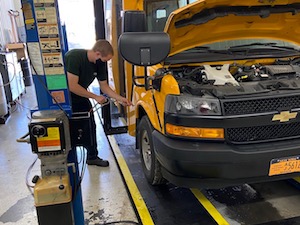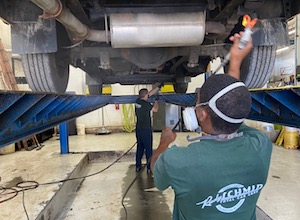 Why Rust CheckTM is Preferred Over Sealants
It penetrates welded seams and crevices and provides excellent protection for these corrosion-prone areas. Sealants are not as effective in protecting these vital areas.

It does not require clean metal surfaces for good adhesion and is effective on both used and new vehicles. While Rust Check will not reverse existing corrosion damage, it will drastically reduce its progression.

It is a unique electro-chemical compound that contains self-healing properties.

It dispels moisture trapped in seams and crevices; sealants trap moisture in these corrosion-prone areas.

It is non-drying, unlike sealants; it remains mobile and will never dry, crack, or peel.

It lubricates as it protects against corrosion.

It does not contain any offensive odors or potentially toxic petroleum solvents, unlike sealants.

It will not damage painted surfaces and any over spray can be easily cleaned off.

It is completely reapplied each and every year to maintain a high on-going level of protection, unlike sealants which are merely touched-up.

It offers annually renewable warranties with unlimited mileage and transferable ownership for new and qualified used vehicles.

It has been proven to work – since 1973!

With proper annual application, it provides a lifetime guarantee against rust, no matter the miles or the owner!
Contact Us – We're Here to Help!